Retirement Plan Administration
Spectrum Financial Group, Inc. is an independent third party administration firm that has been working with Investment and Financial Professionals for nearly 30 years providing administration and record keeping services for their Employer Plan Sponsor's 401(k) and Profit Sharing Plans.  We take pride in our relationships with Investment Professionals and have many that we have worked with for more than 20 years.
Whether you are a retirement plan expert with several plans or just starting out in the retirement plan marketplace, we are here to help.  We offer services that can be bundled or unbundled to match your needs.  If you have a new plan, we can provide plan design consultation, plan documents, administration, compliance testing and preparation of government forms and reporting.  Or, if your client already has a plan that has a document and you are looking for a new administrator, we can help.
Spectrum Financial Group, Inc. offers Investment Professionals the ability to be involved as much or as little as they wish.  We can tailor our services to your needs, working directly through the Employer Plan Sponsor or through you as their advisor.
As our partner, you are our client too.  We will work hard to maintain our relationship with you and your relationship with your employer plan sponsor.  We currently have Investment Professionals located in all regions of the country and are experienced at working over long distances with them and their client employers.
We are experienced, accurate, timely, and responsive. We can help!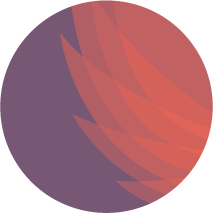 Ready to have a
conversation?

Tel: 952-449-4410
Fax: 952-449-4419
Securities offered through Cambridge Investment Research, Inc., a Broker/Dealer, Member FINRA/SIPC. Investment Advisory Services and Financial Planning Services offered through Cambridge Investment Research Advisors, Inc., a Registered Investment Advisor. Cambridge and Spectrum Financial Group, Inc. are not affiliated.
This communication is strictly intended for individuals residing in the states of CA, FL, IL, MI, MN, MO, MS, ND, OR, SD, WA, WI, and WY. No offers may be made or accepted from any resident outside of the specific states referenced.