Retirement Plan Administration
Spectrum Financial Group, Inc. is an independent, third party administration firm providing retirement plan consulting and administration for 401(k) and Profit Sharing Plans.
With nearly 35 years of experience, we take pride in our strong client relationships that have been built on service, trust, and reliability.
We partner with Employer Plan Sponsors, Employee Plan Participants, and Investment Professionals to provide individually designed plans for employers with 1 to 640+ employees.
When it comes to Employer Sponsored Retirement plans we can help.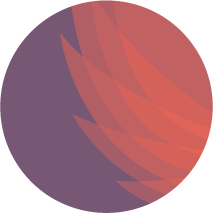 Ready to have a
conversation?

Tel: 952-449-4410
Fax: 952-449-4419
Securities offered through Cambridge Investment Research, Inc., a Broker/Dealer, Member FINRA/SIPC. Investment Advisory Services and Financial Planning Services offered through Cambridge Investment Research Advisors, Inc., a Registered Investment Advisor. Cambridge and Spectrum Financial Group, Inc. are not affiliated.
This communication is strictly intended for individuals residing in the states of AK, AL, AZ, CA, CO, CT, FL, HI, IA, IL, IN, KS, MA, MI, MN, MO, MS, MT, NC, ND, NJ, NM, NV, NY, OH, OK, OR, PA, RI, SD, TX, VA, VT, WA, WI, and WY. No offers may be made or accepted from any resident outside of the specific states referenced.