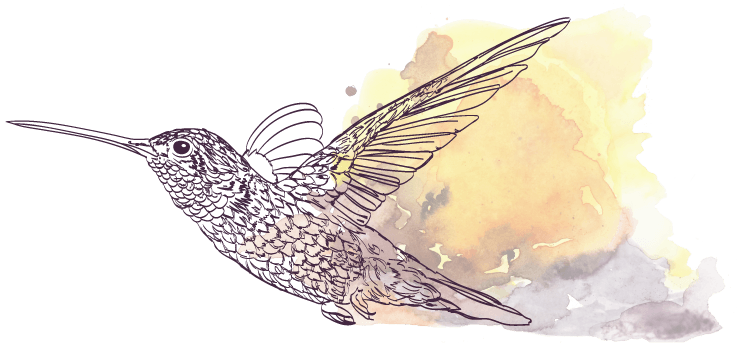 Spectrum Financial Group, Inc.
Taking a 3,000 mile journey each way during its migration from Central America up into North America, the Hummingbird faces many challenges. Some Hummingbirds may fly over 500 miles of open water on their migration. The sweet little bird of joy, symbolizes great courage and determination. Though only a few ounces in weight, it has the courage of a lion. The Hummingbird is fearless.
The Hummingbird reminds us that there are times when we have to make a difficult journey to get to the destination of our goal, there will be obstacles, symbolizing the need for endurance and perseverance. They remind us to be persistent in the pursuit of our dreams, and adopt the tenacity of the Hummingbird in our lives.
What are your dreams?  What are your financial goals?
At Spectrum Financial Group, Inc. we have been helping people define their financial goals and shape their dreams for over 35 years. We always begin with a no obligation conversation to figure out where you are today, what is important to you, and where you want to go.
We don't sell products! We are independent financial advisors and that allows us to develop a plan and find the appropriate solution for you and your situation.
We are there with you for the long haul, once your goals and dreams have been determined, we will work tirelessly on your behalf. We will work together with courage and determination. Sure, there will be challenges along the way, but just like the Hummingbird, we will help you to be flexible and to adapt so that you can meet your goals and live your dreams.

Tel: 952-449-4410
Fax: 952-449-4419
Securities offered through Cambridge Investment Research, Inc., a Broker/Dealer, Member FINRA/SIPC. Investment Advisory Services and Financial Planning Services offered through Cambridge Investment Research Advisors, Inc., a Registered Investment Advisor. Cambridge and Spectrum Financial Group, Inc. are not affiliated.
This communication is strictly intended for individuals residing in the states of CA, FL, IL, MI, MN, MO, MS, ND, OR, SD, WA, WI, and WY. No offers may be made or accepted from any resident outside of the specific states referenced.